Scalable Versatile Access Control Systems
Simplicity and reliability are the key elements to any access control system.
Our systems range from a simple single door card reader system through to a multi door, multi user commercial application through to access control systems that can be accessed by your smart phone.
Now, more than ever, has seen the need to create a touchless environment. The ability to incorporate your personal smart phone to access doors and gates has seen a revolution in access control technology.
We have a range of systems to suit any need, on any scale, from a single door to a multi door application. 
Palgate Smart Phone Access Control System
Touchless Environment Smart Phone App Based Access Control System
* Create a touchless environment. No cards or keypads required
* Control multiple devices from your smart phone from anywhere
* Unlimited users
* Web portal interface
* Output timers, time zones and user time zones
* Full log and data tracking
* Self managed or AAI P/L managed administration packages
Rosslare Networked Access Control Systems
Scalable Multi Panel, Multi User Card Reader System
* IP connectivity or USB interface
* Network up to 1023 panels
* Up to 30,000 users
* Up to 20,000 event logging
* AxtraxNG Software PC Live monitoring
* Global Anti Passback
* Car parking management
Proximity and Pin-Prox Readers
* Standard and slimline proximity readers
* Stainless steel anti vandal proximity readers
* Combined keypad and proximity readers
* Bluetooth proximity readers 
* Long range proximity readers (12m range)
* Concealed mini proximity readers
Proximity Cards, Fobs, Tags
* Standard credit card size proximity cards
* Custom printed proximity cards 
* Standard proximity key fobs
* Custom proximity key fobs
* Custom format encryption, site codes and number range
Keypads and Wireless Keypads
* Standard and slimline keypads
* Stainless steel anti vandal keypads
* Stand alone keypads
* Back lit keys
* Pietzo touch keypads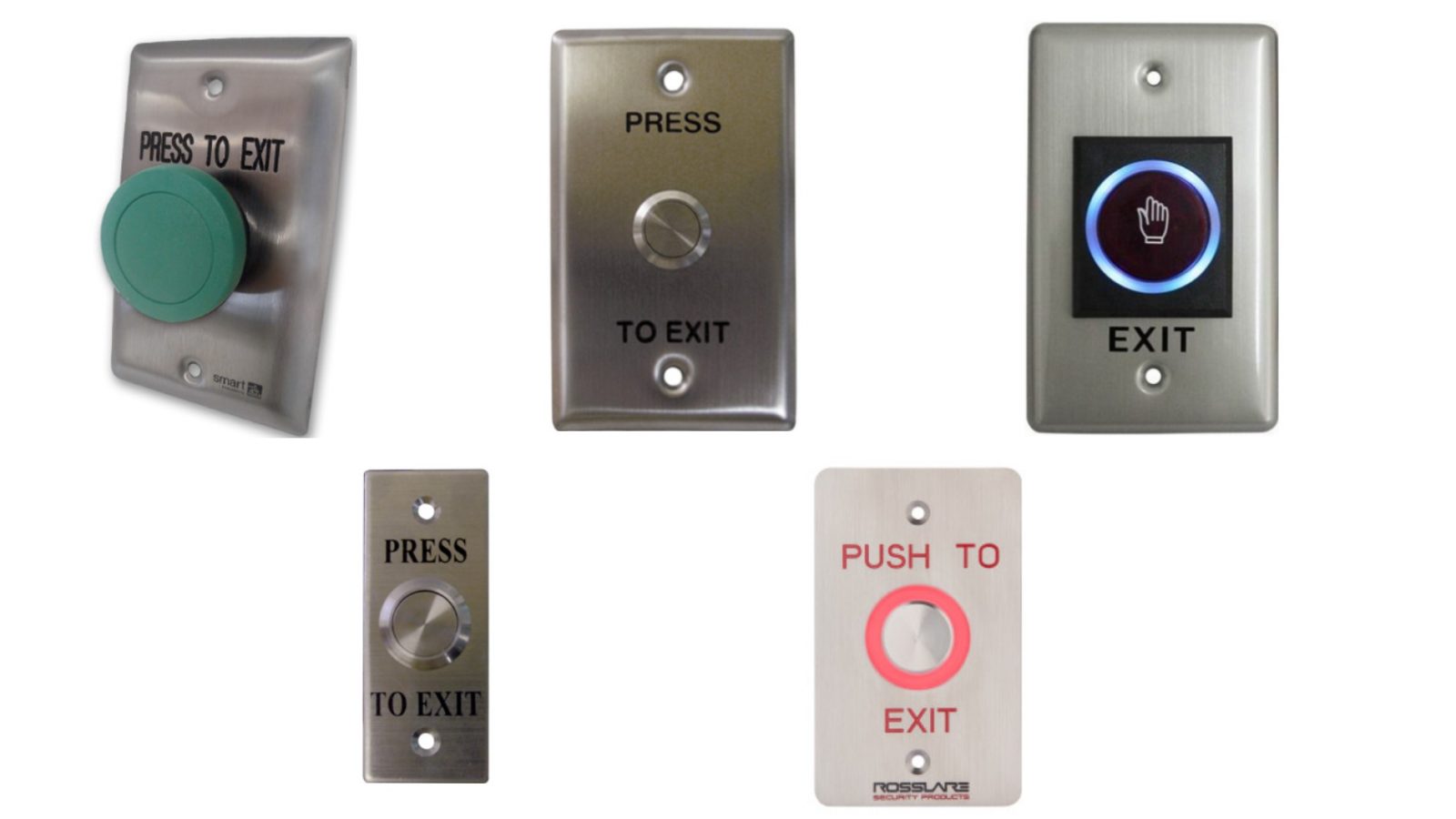 Push Buttons and No-Touch Sensors
* Standard and slimline push buttons
* Exit push buttons
* Stainless steel push buttons
* Pietzo touch buttons
* No-Touch back lit sensors
* Key switches
Further Information On Our Access Control Systems
Australian Automation Innovation is one the of the leading providers of high quality, affordable and dependable automation solutions across Australia. We have over 30 years of experience in the industry and this has built our reputation in the access control and automation market as a company who delivers genuine value to it's customer.
We also have a team of highly trained and qualified technicians who can provide superior service for all access control installations, maintenance, and repairs. Our services cover all types of customers from residential to commercial all the way through to industrial.
What is access control and why is it needed?
Access control is a security measure used for protecting your home and commercial buildings, as well as industrial assets from unlawful entry. It's one of the best ways for you to achieve peace of mind in the protection of your assets.
Access control systems are cost-effective, limiting the need for keys and additional personnel. Many businesses across Australia are improving their security protocols, as they choose to automate and install access control units in various checkpoints within their commercial properties.
It is also essential when you want to restrict the access to vital facilities within commercial and industrial buildings.
One good example are data servers who hold digital assets like financials, legal documents, and payroll from any illegal access. It is best practice to protect this equipment by storing it in a room secured by access control units.
It is also the most efficient way of controlling how long a checkpoint unlocks, and at what times employees or guests can enter or exit a facility.
Most importantly, security systems will automatically alarm for forced entry, or it will force a checkpoint to remain open for certain types of emergencies.
This is crucial to secure the well-being of individuals who are currently in a checkpoint when an emergency happens.
Australian Automation Innovation offers the following types of access control systems:
The key elements of any security control system are reliability and simplicity. Our Access control systems comprise of several products from a simple single door card reader system to more complex multi-door, multi-user commercial applications.
Mobile Phone App Controlled Access Control Systems
This is one of our unique products that lets you control a single garage door or multiple gates via your mobile phone. You'll never use a remote or keypad again with this particular system.
Card Reader Systems
This is one of our primary products and is considered as a Scalable Networked Access Control System Up to 500 doors and 60,000 users. This system is controlled by Axtrax NG software. We can also provide the software, proximity cards, and fobs along with other essential components of this card reader system.
Proximity Reader, Cards and Fobs
We also have a line of proximity readers, fobs and cards that come in standard, slimline, stainless steel (anti-vandal), proximity readers with keypad, long-range (12m range), and standard plastic proximity cards and fobs.
Keypads and Wireless Keypads
Our line of keypads comes in standard, slimline, stainless steel (anti-vandal proximity reader), stand-alone and data keypads with backlit keys, and Pietzo touch keypads.
Push Buttons and No-Touch Sensors
Our push buttons and sensors come in standard, slimline, stainless steel, Pietzo, and no-touch backlit sensors.
Rosslare AC-425 and AC-825 IP Access Control Panel
This is a 4 door Scalable Networked Access Control System that can handle up to 60,000 users controlled by Axtrax NG Flexible Software. It also has a standard AC-825 4 doors and readers panel and an expansion slot for 4 additional readers. This unit supports 4 key points.
Rosslare Mem1515 Expansion System to Suit AC-825IP Panel
This unit is scalable up to 12 expansion boards and can handle up to 96 additional doors. It also has a steel lockable enclosure, integrated 240vAC power supply, integrated 12vDC accessory power supply, and can support up to 4 key points.
Our team of highly qualified technicians can easily install these access control units to your property and maintaining these high-tech security units is a breeze. We have the available spares and accessories for any type of preventive maintenance and repair needs.
We also offer full installation and supply services for industrial clients that gives them the option for a one-stop shop, so they can take their project through from start to finish. This makes the whole process much easier since they only have to deal and coordinate with one company.
Why choose Australian Automation Innovation
With Australian Automation Innovation, there is no automation project that we cannot excel at. Whether you need an access control unit that has fob access, card access, or a card swipe door lock, we can provide it to you at a fair and affordable price.
We also believe that any automation system should be scalable, agile and highly secure. We can guarantee that with our expertise and experience, we can easily customise our automation services and products to match your specific indoor and outdoor security needs.
You can be sure that you're dealing with the right company in the automation industry. In fact, our automation services can cover various suburbs and major cities across Australia. These will include Hobart, Brisbane, Melbourne, and Adelaide. So, if you are within these areas, you can easily get in touch with us and request a FREE quote. We can handle any of your access control automation system installation and repair needs.
You can easily email or call us at our office; we are eager to work with you and provide you the best and most dependable automation solutions.