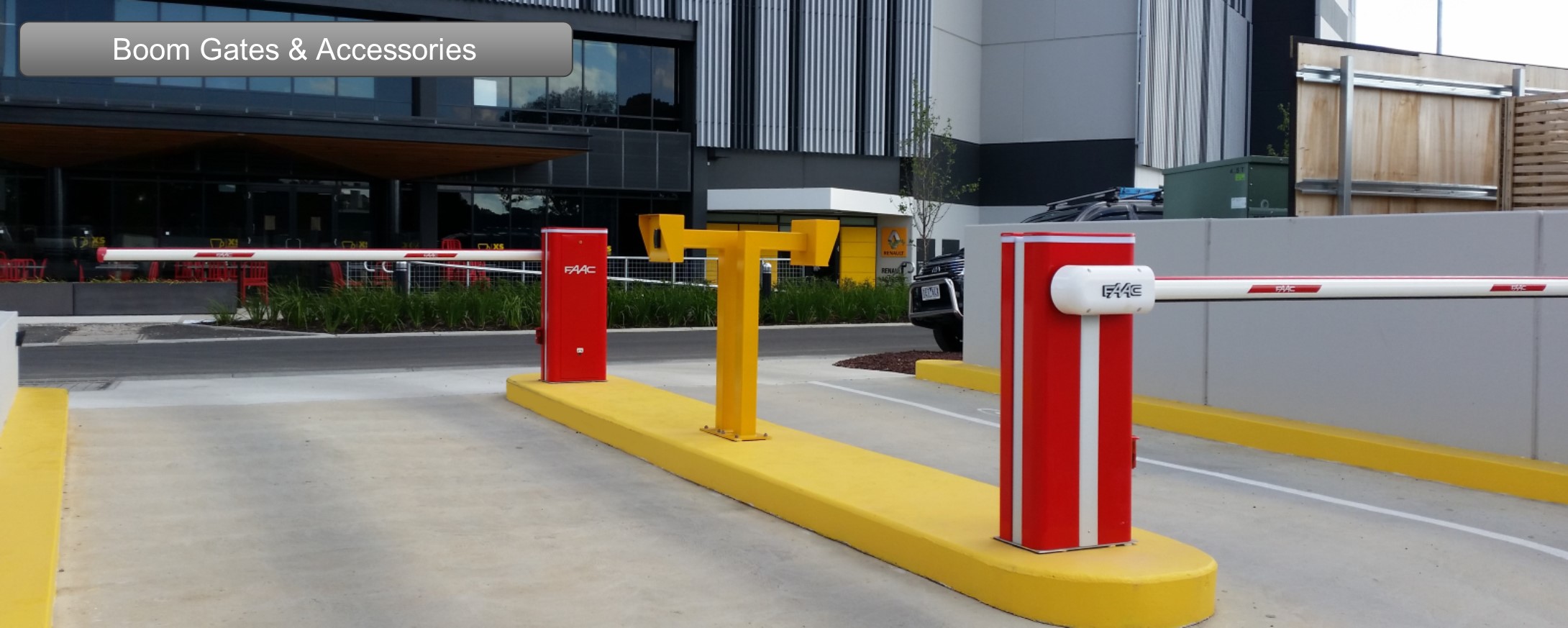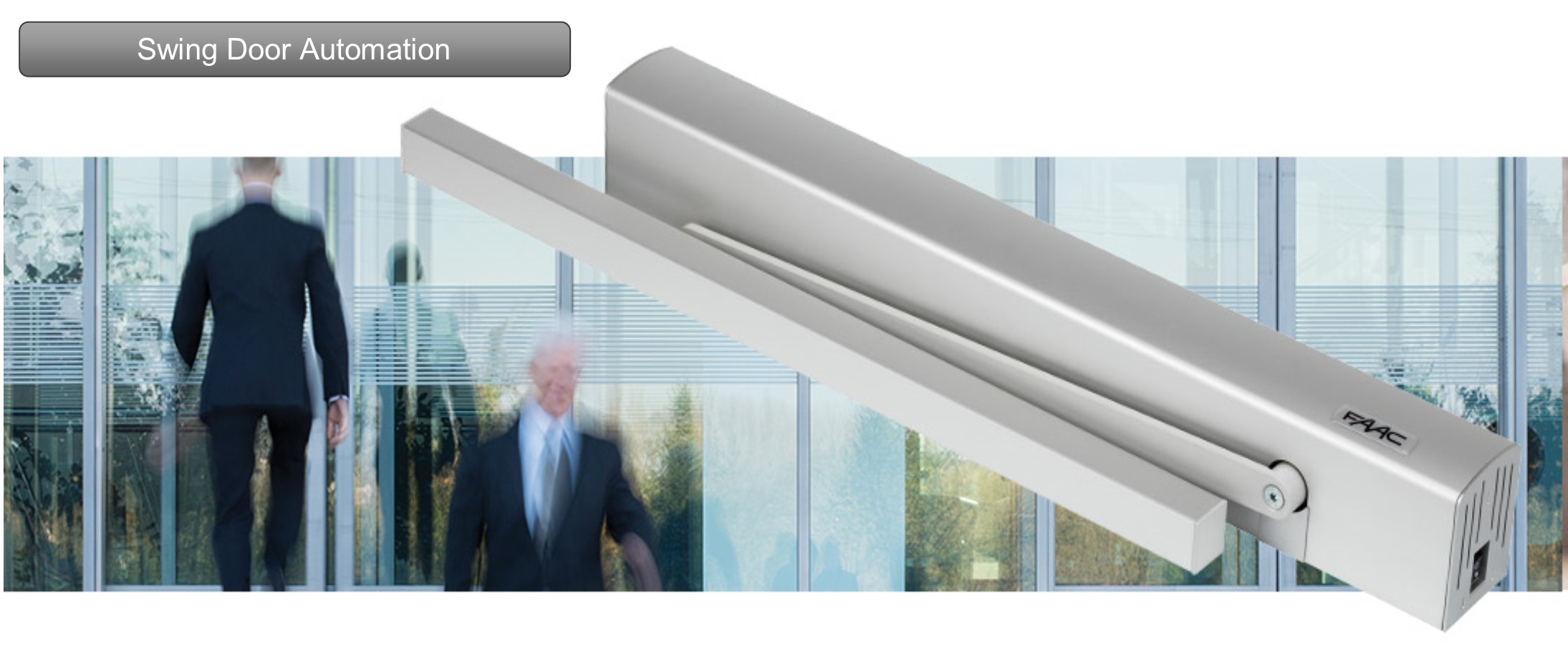 Australian Automation Innovation Pty Ltd
Automated systems are becoming reliable and low-cost technologies that are growing in popularity in Australia. These automation systems are largely used to enhance security and monitor people and vehicles getting into and out of properties. This technology become especially useful for commercial properties requiring restricted access for security or safety purposes.
From gate automation to car parks boom gates through to building doors and access points, automation systems can literally be installed anywhere within a property for seamless access controls.   
As one of the leading automation system providers, Australian Automation Innovation is committed to providing customers with the latest automation solutions for effective management of your property or work site. We specialise in supply, installation and maintenance of high-quality boom gates, barriers, bollards, CCTV systems, sensors, PLCs and more. Contact us to learn more or find out more about our company!
We Use Reliable, Trusted and Tested Brand Name Products
Latest News
With Increasing regulations surrounding Covid19 companies are in search of touchless solutions for various applications. One area being Access Control. We have experienced an increase in enquiries asking do we have an access control system that can be used via a mobile phone or smart phone device ?
The answer is simply Yes. It's called Palgate. This simple to use unique access control platform eliminates the need for Cards, Fobs & Keypads. Once setup authorised user simply use their own smart phone mobile device to access doors & gates. The on-line web portal gives similar feature's to that of a full scale access control system including Log Tracking so you can see who's coming & going.
The Palgate system is affordable & easy to use. We have setup several administration packages to suit varying needs.  Click Here for more information. 
This Months Featured Products
Further Information on Our Products and Services
Access Control:
Our company provides intelligent and robust networked access control systems that can be installed in new buildings or incorporated into existing systems in buildings. These scalable solutions can be used in gates, underground entrances, car parks and automated building doors. Aside from installation and maintenance, we also provide repair and maintenance services for access control systems.
Boom Gates
At AAI, we supply and install a range of boom gates that can adapt to your unique width, opening speed and functionality requirements. Whether you want a basic low-cycle or fully programmable and advanced variable speed barrier, we've got your covered. All you need to do is give us a call or fill in a contact form to make your request known to us and we'll provide gate barrier solutions that meet your specific needs.
Our versatile boom gates can be used on access points, parking, tolls and other special barrier points. Within our product selection, you'll find boom barriers with bean lengths of up 8 meters and 100 percent duty cycle. Our technicians are meticulous when installing and/or repairing these automated barriers, something that assures you of superb functionality and increased durability. We service the whole of Australia including Melbourne, Sydney, Brisbane, Adelaide and Hobart.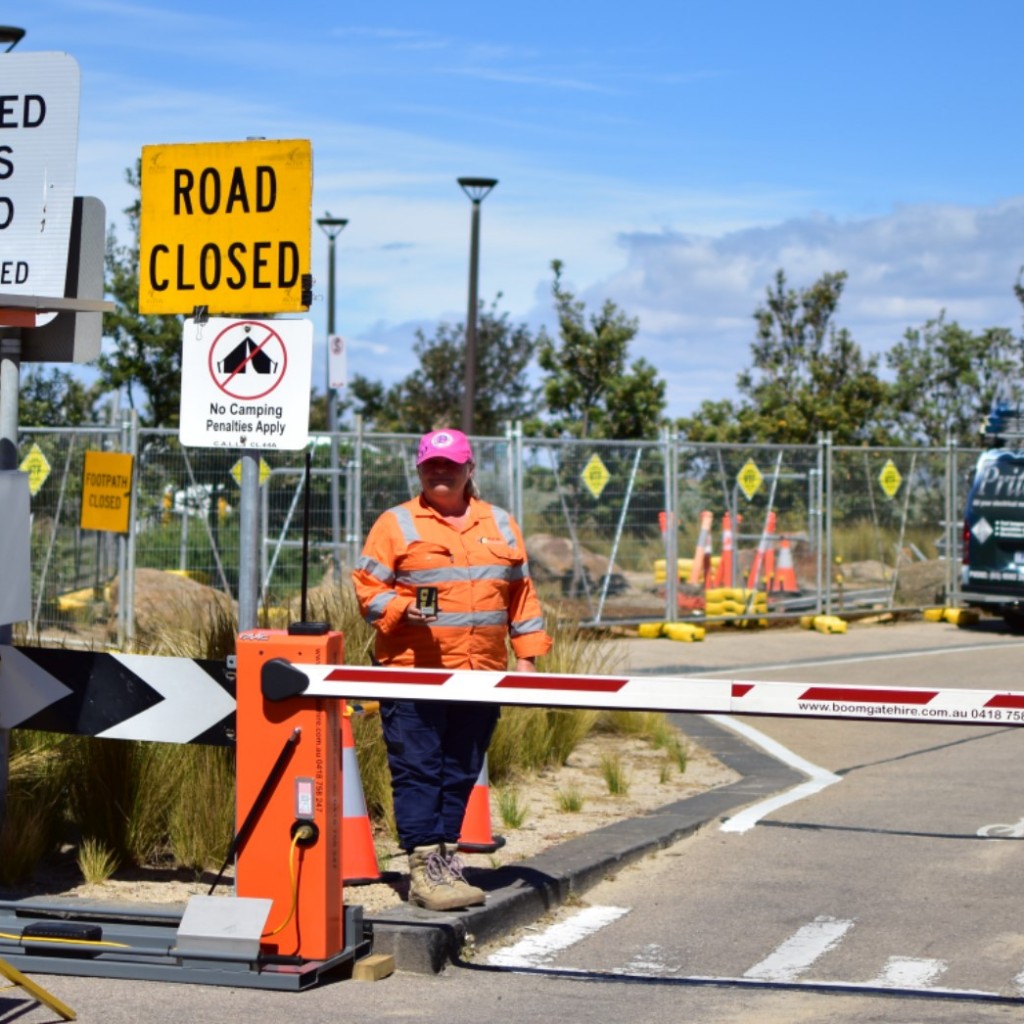 Boom Gate Hire
If you are working on a site that's busy or unsafe, hiring a portable boom gate can be one of the most effective ways of temporarily controlling traffic operations. The barrier, in this case, is operated by a remote control and adopts the best safety and efficient practices. When compared to stop/slow down methods, portable boom gates offer superior safety features largely because of their physical barrier. Our portable gate barriers can be used in a range of applications including constriction sites, road works, motor racing events, mine sites and more. The barriers come with such features as boom arm length of up to 4.5 m, auto close, lifting handles and hand transmitter that can be operated up to 1 km range. When you hire a gate barrier from us, we'll deliver it right to the site where you want to use it in any location in Australia.
Barriers
One of the most effective ways of managing or directing the flow of people in a building is with the use of barriers. Turnstile barriers can particularly make great automated access control options for entrance and exit points.
AAI Australian Automation Innovation supplies and installs high quality barriers that offer unimaginable space, elegance and operability. Our barrier solutions have been effectively applied in various retail outlets, entertainment complexes and office environments across Australia.
Bollards
Bollards provide an effective way of controlling road traffic. If you are looking for bollards to install within or around your commercial premises, we have a range of options you can choose from. Whether you want a fixed, pivot, retractable, removable, u-rail or electric bollard, we can get you one with amazing security locking devices that will match your specific needs.
Gate Automation
Automatic gates offer users many benefits. Aside from allowing you to control the entry and exit of your property, an automatic gate provides you with the convenience of not having to physically open the gate when coming in or going out. Such a gate also offers a great deal of privacy and keeps unauthorized vehicles out from accessing the property. An automatic swing door opener can change an ordinary gate into a programmed entryway. As experts in gate automation, we can supply, install, maintain and repair programmed gates with secure frameworks that assure customers of superb functionality. Our experts can work on swing, sliding and cantilever automatic gates made from steel, wrought iron and aluminium.
Automatic Doors
Automatic doors come with many advantages including safety, access control and optimised energy consumption (in air-conditioned areas). That's why many commercial property owners have installed automatic doors in almost every part of their buildings.
At Australian Automation Innovation, we install, maintain and upgrade a number of automatic doors including automatic glass sliding doors, automatic swing doors, revolving doors and automatic telescopic doors. Our experts can also handle burglar proof entrance systems, automatic fire-resistant doors and automatic air-tight doors.
CCTV systems
Having a CCTV system in your home or commercial property comes with many benefits. These include prevention of crime, monitoring employee or guest activities and increased savings on insurance premiums. The good thing with the latest CCT V surveillance systems is that you can monitor your home or business remotely from anywhere at any time.
With unmatched expertise in CCTV systems, we can help you install high-quality and reliable CCTV system for your home, retail shop, school, hotel, pub, factory, warehouse or even office. Our services also include upgrading analogue CCTVs to full HD CCTVs. Further, if you ever need any CCTV maintenance and repairs, we can help.
Controllers
Controllers are mechanical, electronic or electro-mechanical devices that use input signals to oversee access to buildings, protected and gated areas. They receive voltage inputs from specific sources, analyze those inputs and then proceed to oversee the changes in condition or execution of an action. As an industry leader in automation, we have expertise in many types of controls and controllers. Aside from access control systems, we can install industrial flow controllers, level controllers, pressure controllers, programmable logic controllers, universal processes/temperature controllers and more.
Electronics
For some automated systems to work electronics may need to be integrated in them. As a company we are capable of supplying electronics for automation systems in residential, commercial and industrial applications. There's literally no automated system electronics we can't supply. Just let us know your request and we'll deliver the exact match for your monitoring or securing system.
Programmable Logic Controllers (PLCs)
A programmable Logic Controller (PLC) is an industrial automation control system that uses electronic operations to store procedures, functions of sequential control, timed counting as well as input and output control. At AAI, we have a team of experienced electricians and engineers that can perform PLC installation, maintenance and repair with precision.
We service many customers across Australia with a larger percentage of PLC end users coming from the automotive, mining and metallurgy, chemicals and petrochemicals and oil and gas industries. There are also a sizable number of customers we service from the packaging and printing, and waste and waste-water treatment industries.
Sensors
Sensors are important devices that detect and respond to process variables such as temperature, pressure and movement causing electrical signals to be sent to the control system for an appropriate action. AAI Australian Automation Innovation offers quality and reliable sensing solutions for such applications as machine automation, material handling, product inspection and process control as well as personnel safety.
Transmitters and Receivers
Transmitters and receivers play a very critical role in remote control, communications and wireless networking. In remote control, these devices can be incorporated in garage door openers, spacecraft and radar sets as well as navigational beacons. If you need any type of transmitters and receivers, we can gladly supply the devices to you based on your needs and requirements.